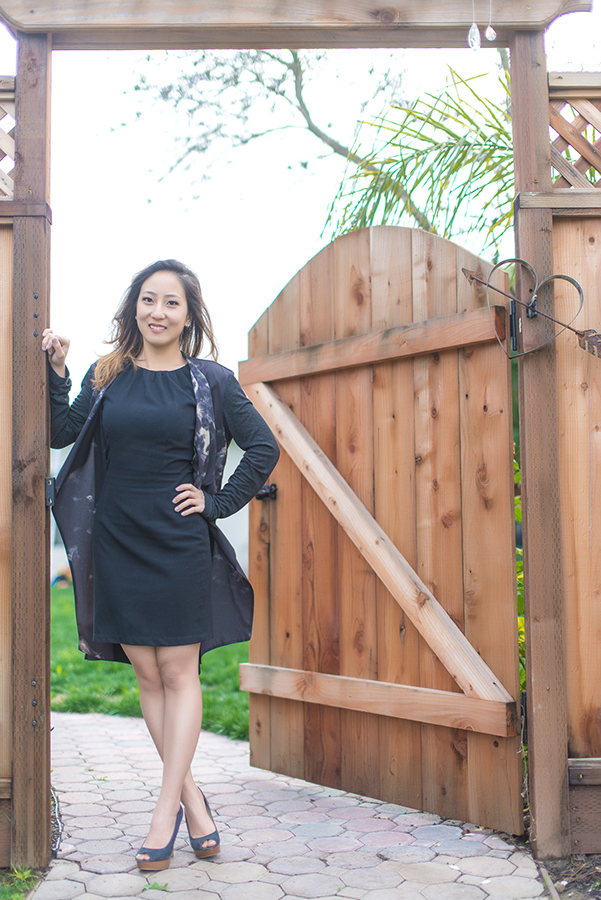 Leah is passionate about and committed to helping people. She is a connector who loves to bring people together. In and out of her professional life, she is always finding herself in the middle of planning fun and memorable events for the people around her. That's why professional event planning is right up her alley. She has leveraged her experience working with different planners into creating a coordination style that is unique. She specializes in personalizing diverse events for each client and handling stressful event situations with grace. Her signature is creative and tasteful designs with incredible attention to detail and structured + logistical event flow.
Clients who choose to work with Leah appreciate her candor, caring personality, and sincerity. She is proud to be friends with previous clients. Leah takes greatest satisfaction in seeing everyone happy and is always grateful for the opportunity to make this happen.
Leah loves trying new restaurants, hiking, live music, and wine tasting. In her free time, you can find her perusing art museums, pottery-ing in the ceramics studio, or scheduling her next destination. Her latest art inspirations stem from Mark Rothko and Jackson Pollock. She plans and designs her exquisite events out of her sunny side studio in Palo Alto, California with resident pup Mikan.
No matter what problem may go her way, Mary will solve it all, with a smile to boot! Being a mother of two young sons has only honed her ability to juggle tasks, organize multiple schedules, and her innate ability to remain calm through any issue. She is an expert at translating her rapport with clients into personalized events that showcase unique elements. Seeing the joy and lasting memories created from this is the reason why she loves working on events. Mary teaches fitness classes at her local gym and fuels her optimism through travel, reading, and the amazing food options offered here in the Bay Area.

Sees is passionate about building relationships and connecting with people. She has always been THE planner in her personal life and in professional settings. Part HR professional, she still enjoys making time to help others through the stresses of event planning because she finds joy in sharing those memories with clients. A recent bride herself, she enjoys sharing her personal experiences with those who are preparing for their big day. She has an eye for different aesthetics and loves customizing perfect themes for each event. Sees brings a "can-do" attitude to everything she does to create a positive impact on those around her.
Sees enjoys traveling and exploring new restaurants. She has a chubby corgi named Toby and enjoys singing karaoke any opportunity she has!
Yoko is a designer with experience in the fine arts. She loves to incorporate her paintings and drawings into her digital work. Using this skill set and her perfectionism, she has designed logos, websites, and various wedding stationery. While she has her own style, she works hard to make sure that she matches her clients' style and delivers what they had envisioned (and more!) through clear communication. On top of design and art, she was always passionate about hosting events. In combination with that, her Master's in Management, and her art background, she started organizing & designing her friends' weddings as well her own wedding. Seeing everyone happy, excited and having a great time together brings her great joy and fuels her enthusiasm for designing for and planning events.
Yoko enjoys traveling, visiting art museums, learning new forms of art, and reading. She loves animals and has a pet rabbit named Hopje and is happy to animal-sit or walk anyone's pets!
Justin is our ace designer with extensive experience in logo, print, mobile, and website design. He likes clean and modern design, however his versatile portfolio portrays his ability to create many varying styles of work. He is a perfectionist that works hard to realize your vision and owns a large skills box to point you in the right direction. He is committed to personalizing your designs to match your essence and style.
Having worked together with Leah on many different projects, the duo work effectively on collaborating for design proposals and delivering on customer needs. When he has time, he's happy to help with day-of assistance!
Justin loves cooking, traveling, hiking, camping, and rock climbing. He is an explorer with an open mind hungry to try new things and see new places. He is a Bay Area native and with some moving in between, has found his home in the heart of San Francisco.